The Healing Hands
&nbsp
The story
The mystical figure of the Shaman is that of a healer and a visionary. To be in his hands, is to be under the protection of a magical power drawn from the spirit world. His touch offers relief from suffering, cleansing the soul of negative energies and warding off evil influence. It is the healing embrace that restores balance and wholeness.
About the product
The Healing Hands are knitted using 100% Icelandic wool. With a collection of five new colours released each year, every scarf is one of a limited edition. The Healing Hands are one-size-fits-all and unisex, offering an open embrace to all.
As with all Vík Prjónsdóttir products, the Healing Hands result from a design and production process based on working closely with traditional Icelandic knitwear factories and producers.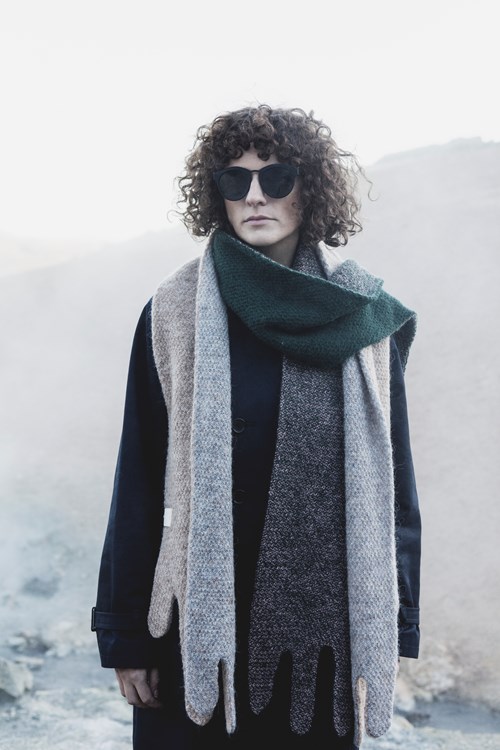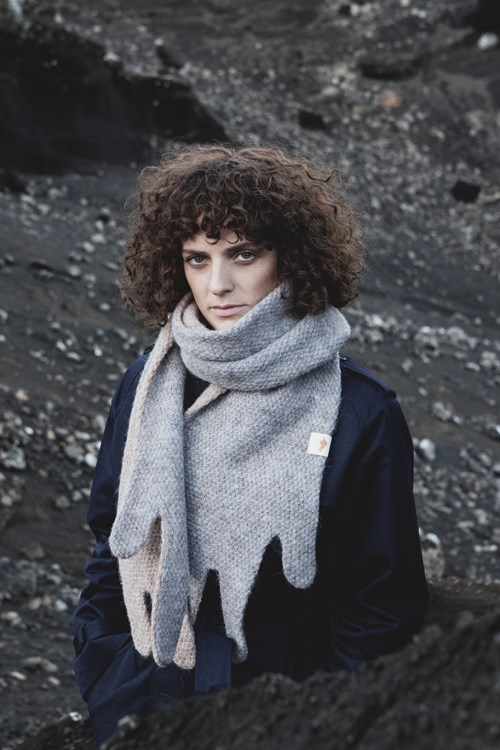 The material
Icelandic sheep have evolved over more than 1,000 years in complete isolation, influenced only by the harsh climate and rugged landscape. This has helped to create a wool with a unique combination of fibres, unlike any other in the world.
The soft, fine inner fibres provide insulation and are strongly resistant to the cold. Meanwhile, the tough outer fibres are long and glossy, making them water resistant.
So: hardy, lightweight, warm and water-repellant. And, as the sheep's fleece grows every year as they graze in nature, this is a truly renewable resource.
Quote - Comment
I think that the world needs hugs and this is why I really love Vík Prjónsdóttir's cool Healing Hands.
Johan Arnø Kryger, Danish Fashion Institute
Press - Exhibitions
Video from The Scarf Factory during Design March 2011.
The September issue of Metropolis, 2014.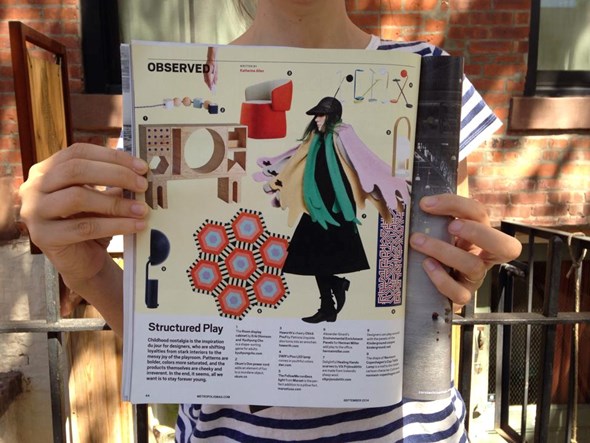 You may also like