The Sealmittens
&nbsp
The story
Myths abound about the connection between seals and humans. Their expressive faces, voice-like bark and curiosity about human behaviour all add to the legend of drowned human souls taking human form, or the Selkies who can shed their pelt on land. And the seal flipper only adds to the sense of connection – with its five claws, it is said to strongly resemble the human hand...
Slipping on a Seal Mitten brings the two together, hand in flipper.
About the product
Seal Mittens are the result of unavoidable off-cuts from the production of our Sealpelt blankets. Conscious of waste, we've been keeping hold of them, thinking of designs to make best use of the material. Like the pelts, the mittens are 100% Icelandic wool and come in four colour combinations. As with all Vík Prjónsdóttír designs, Seal Mittens are the product of a design and production process based on working closely with traditional Icelandic knitwear factories and producers.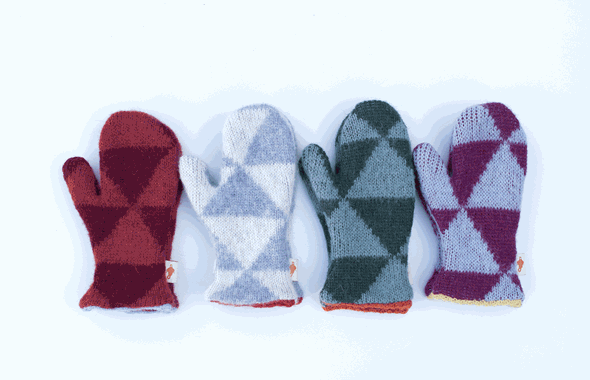 The material
Icelandic sheep have evolved over more than 1,000 years in complete isolation, influenced only by the harsh climate and rugged landscape. This has helped to create a wool with a unique combination of fibres, unlike any other in the world.
The soft, fine inner fibres provide insulation and are strongly resistant to the cold. Meanwhile, the tough outer fibres are long and glossy, making them water resistant.
So: hardy, lightweight, warm and water-repellant. And, as the sheep's fleece grows every year as they graze in nature, this is a truly renewable resource.
You may also like