The Seablanket
&nbsp
The story
The ocean surrounds us on all sides, a mysterious and ever-shifting horizon that reflects the spirit of the weather and the seasons. It brings gifts, but can also take away what we love. For island nations, it is their greatest resource. Across the ages, generations of fishermen have risked their lives to bring in the catch and feed families at home.
The Seablanket honours those sailors and the currents they rode upon, bringing dreams of the sea into your home.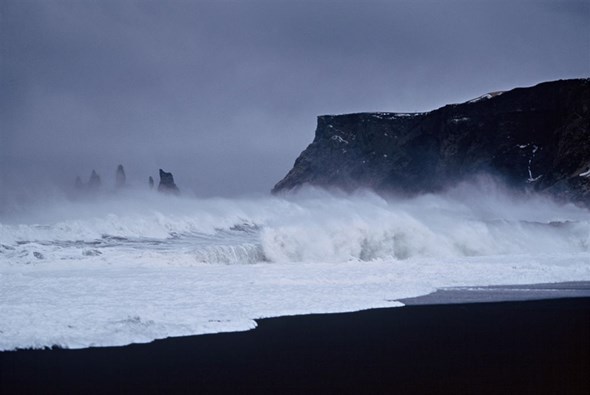 About the product
The Seablanket is available in single or double bed size, bringing the ocean to life in your bedroom. Each blanket is formed from hand cut and sewn strips. The wool is double knitted into long strips, then hand cut into 'waves'. These shapes are then sewn together, while the blanket-stitched ends provide a quality finish. Each side offers a different colour and the chance for a sea-change. As with all Vík Prjónsdóttír designs, the Seablanket is the product of a design and production process based on working closely with traditional Icelandic knitwear factories and producers. Dimensions:Large:  242 x 265 cm| 95 x 104 inch Small: 240 x 162 cm | 94 x 64 inch
The material
Icelandic sheep have evolved over more than 1,000 years in complete isolation, influenced only by the harsh climate and rugged landscape. This has helped to create a wool with a unique combination of fibres, unlike any other in the world.
The soft, fine inner fibres provide insulation and are strongly resistant to the cold. Meanwhile, the tough outer fibres are long and glossy, making them water resistant.
So: hardy, lightweight, warm and water-repellant. And, as the sheep's fleece grows every year as they graze in nature, this is a truly renewable resource.
Quote - Comment
I've always been a sucker for the Vík Prjónsdóttir stuff, especially the Seablanket.
Siggi Eggertsson
You may also like